Spying an Authentic & Reliable Place to Buy or Sell Antiques ?
Either you have a pool of treasures or have limited yet cool antique stuff that you want to sell for then surely Coin Gold & Stamp Buyer SF is the appropriate place! Certainly your search of having authentic antique buyers near me to sell your antiques, over here. If you have something antique that can fetch a commercial value then reach us and get the best price right away as we are Chinese antique buyers!

We have been striving hard in the business of buying, selling, or pawning antiques of every type for years. So, either you are looking for standard prices to turn valuable antiques into cash or want to fetch these precious antiques to adore your space, you will get everything here!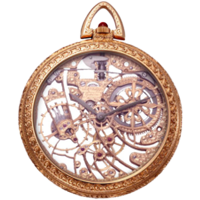 Antique Art : We cherish all sorts of antique art and set a fair value for them too. Finding buyers for your exquisite artwork is not everyone's cup of tea. Even if you find it, then it's surreal to get the true value of your work. However, we at Coin Gold & Stamp Buyer SF are dire ardent of artwork and appreciate every sort of antique art. We appreciate the artwork and let you get a fair price right away.
Memorabilia: We make it easy for you to manage your wealth! With our focus on buying silver bullion such as Top antique pieces, American Silver Eagles, silver bars, silver rounds, silver Maples, silver Pandas, silver Kookaburras tubes of bullion coins, and you can benefit from pricing and premiums that are highly competitive in the industry.
Vintage Jewelry : Vintage jewelry is always in trends and often fetch quite an impressive value. At Coin Gold & Stamp Buyer SF, we admire all sorts of vintage jewelry and let our patrons attain the best possible price right away by searching antique Buyers near me. We are Chinese antique buyers with right access and offer you the best possible price. So, in spite of gathering dust on these precious pieces, it's good to turn them into cash.
Antique Furniture :So, your antique furniture is just collecting dust for a year in the attic of your home, then why not sell at best payout? Well, it is true that selling antique furniture is not that easy but when you reach Coin Gold & Stamp Buyer SF then surely, 'Nothing is Impossible'!
Collector Books: Do you have antiquarian books? Well, if you want to sell it or know about its value then surely Coin Gold & Stamp Buyer SF is the right place for selling top antique pieces. Even if you have any rarest of the rare books and think like it wouldn't fetch any price, we advise reaching us first.
Buy Sell or Pawn the Antiques to us at Standard Price!
While buying, selling, or pawning, the prime challenge is to verify the authenticity of the dealer. We, at Coin Gold & Stamp Buyer SF, do fair dealings by letting our buyers fetch a premium price. Our yearly experience and expertise help you attaining the price giving you the complete worth of your piece.

Similarly, if you want to pledge the antiques, then that service is also available at our store. To buy the top antique pieces as well, we bestow you the best antiques. We char a fair price for all the items and give your complete worth of whatever you are buying!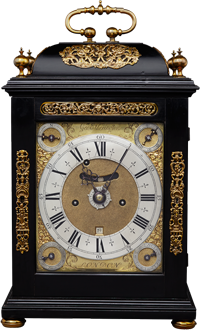 Find the Most Appropriate Jade Buyers!
Jade is again one of the most precious gemstones & top antique pieces that have been valued the most and used in several jewelry items for years. The intricate value, appearance, and luster of jade are just unsurpassable. Your search for reaching appropriate Jade buyers near me inevitably ends here.

We being the Jade buyers are experienced and admirers of this valuable stone. We access the value by keeping all imperative aspects in mind and give complete worth to our customers for jade. Our assessment provides you the real value of the item.