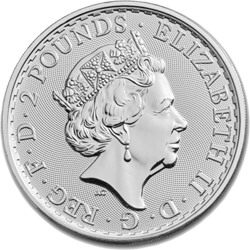 Cash For Silver Oakland
Wondering where will you get the cash for silver Oakland? We are the perfect dealers to trade your silver! At Coin Gold & Stamp Buyer SF, you can transform your silver into instant cash. Having served in this business for decades, we have mastered the art of buying and selling silver at the most desirable pricing. Whether you possess silver jewelry, silver ornaments, utensils, anklets, coins, etc. and want to sell it for a handsome cash amount, visit us! Let's talk about what makes us the Leading Silver Buyers & Sellers in Oakland.
Silver You Can Buy and Sell at Coin Gold & Stamp Buyer SF
Sterling Silver
We are always happy to buy a diverse range of sterling silver candlesticks, platters, salt, and pepper shakers, vintage sterling silver, sterling silver money clips, antique sterling silver, sterling silver tableware, sterling silver belt buckles, etc. Moreover, we also deal with the sale and purchase of silver-plated belongings and sterling silver flatware collection. Also, you can visit our shop to sell your sterling silver jewelry and ornamentals at the right price!
Silver Coins
For anyone who possesses a valuable collection of any kind of silver coins, we can cater to all your expectations. Our years of experience have enabled us to provide our customers with what they expect from us. At Coin Gold & Stamp Buyer SF, we buy and sell all types of coins like Franklin Half Dollar, Peace Dollar, Morgan Silver Dollar, Kennedy Half Dollar, Chinese Coins, Russian Coins, Rare & Ancient Coins, and all types of foreign coins. Examining the silver content in your coins, we offer the highest market value for the same.
Silver Bullions
Coin Gold & Stamp Buyer SF ranks amongst the leading Silver Bullions Buyers and Sellers in Oakland. Come to us to sell your Silver Bullion Bars, Silver Rounds, Silver Bullion Coins, and even hand-poured Silver Bullion bars. Also, we deal with American Silver Eagles, silver bars, silver rounds, silver Maples, silver Pandas, and silver Kookaburras tubes of bullion coins at the most appropriate prices. We don't differentiate based on size, shape, and weight variants of your silver bullions. Our zeal to provide the best prices and services to our customers makes us one of the renowned silver bullion dealers in Oakland.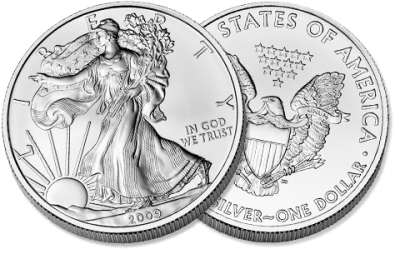 Make Your Silver Turn into Instant Cash
In case, if you feel the urgency of cash and are unable to arrange for the same, you can trade your silver belongings at our shop in Oakland. We are happy to buy any silver articles while offering you the highest possible prices. Understanding the current need for time, we do not make you wait and provide cash for silver Oakland. Most importantly, we don't take any unfair advantage of the situation and try to serve our customers in the best way possible. The simplest way to get instant cash in exchange for your silver is by paying a visit to Coin Gold & Stamp Buyer SF. Moreover, we are widely popular for offering the top timely services that make us the Best Place to Buy & Sell Silver in Oakland.
How to Buy & Sell Silver in Oakland?
Coin Gold & Stamp Buyer SF is a one-stop-shop for a person who possesses a precious silver collection and wants to sell it at profitable prices. We deal in the sale and purchase of a large variety of silver belongings. Moreover, our dealing is completely transparent and risk-free. We are a legally certified Silver Dealers in Oakland who aim to maintain their 100% customer satisfaction record always. Also, we enjoy the best customer reviews and ratings online and are greatly admired by our clients for the amazing services we provide. Therefore, if you possess a collection of silver jewelry, ornaments, damaged, broken, or junk silver, visit our shop. We promise to provide you top-notch quality services and buy your silver at the maximum possible prices. For any further details, feel free to get in touch with Coin Gold & Stamp Buyer SF anytime!