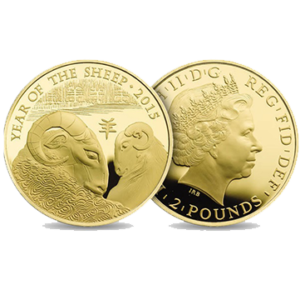 Your search for The Best Collectible Buyers near Me Ends Here!
The assemblage of collectibles is a fun activity. The fancy of holding collectibles is progressing in this ever-changing world. However, in case you want to determine the actual value and sell these collectibles then surely Coin Gold & Stamp Buyer SF can prove as a boon for you!

Even though a plethora of options are available out there to get riddance of these chunks of collectibles, finding a reliable source might be a challenge for you. Here Coin Gold & Stamp Buyer SF can help you a ton in getting the right price after reaching the exact value of the piece.

It is equally true that market ups & downs have shaken the price levels of collectibles, yet the rare stuff still fetches a good price indubitably. So, your challenge of finding the best collectible buyers near me met at Coin Gold & Stamp Buyer SF that give a good price of your valued possessions. By reaching us, you get a chance to earn complete profit by eliminating a middleman. We provide the exact amount after value assessment instantly and let you get amazing deals to yield maximum profits.
We Accept All Sorts of Collectibles!
Fine Art and Jewelry : These highly personal collectibles fetch heavy amounts usually. The reason is that most people keep a collection of rare pieces aligned with some unique aesthetic. So the rare jewelry pieces and fine art is convertible to more cash than others.
Equestrian or Other Paintings : Painting collection never goes out of trends. People love hanging different yet meaningful stuff to their walls. However, paintings of horse riding or hunting are much in popularity. So, if you have such paintings then surely you will be able to fetch more!
Coins & Currency :If you have rare pennies or collection of currencies, then you can make profits out of them instantly. If they are in good condition then surely after accessing their value, we will pay you the best price.
Antique Furniture :The antique furniture in a good position, functional and quite well made & maintained, makes great money. So, if you are fond of it and an ardent collector having many sorts of antique furniture then Coin Gold & Stamp Buyer SF give you the best value of it.
Stamps :Stamps collection is usually a hobby of people at large. This hobby is a perfect blend of love for history and art that makes people have a huge collection of it. So, if you have a rare stamp collection, then we have lucrative options for you to sell us the stamps
Video Game Consoles :Video game consoles are another collectibles we are here to accept wholeheartedly. Based on the edition, functionality, and usage the prices are fixed. It is catching huge attention worldwide.
Toys Collection :If you have collected lots of toys and dolls passionately and that all are in a good position too, then you can catch a good price for it. We at Coin Gold & Stamp Buyer SF, purchase it by accessing all its qualities and offer a payout that is worthy of it's the current value
What is the Worth of my Collectibles ?
Every collectible is unique in itself and carries different monetary values for each one of them. So, it can't be said directly what you will get by selling any collectible as it depends upon the unique features of all. The worth of collectibles is decided after considering, the current value of that antique, current position, years of use, functionality, market demand, etc. By going through each of these factors, the value is accessed, and accordingly, the price is paid off. Usually, the price paid for the collectibles that you sell is 30-35 percent lower than it's retail value. The seller is never under any pressure to accept the payout. It's all about the correct assessment of the price by Coin Gold & Stamp Buyer SF on which the buyer agrees.